One of the several Waterstone flagged LLC's was originally part of a suit I filed for inappropirate rentals of condos at Nautilus Cove Condo then this LLC sued me for making them and their other LLC's look foolish. The case is still in court but inactive since April. You might also look at: http://calypsoresorttowers.blogspot.com to see how poorly others think of Waterstone.
Thursday, October 29, 2009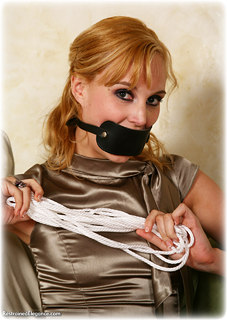 why not come in and make yourself at home?
I'm sure we can find something interesting for you to look at!
Posted by

Concerned
at 9:51 AM
No comments:

Sunday, October 4, 2009
Local real estate entrepreneurs Alan O'Neal, Ben Edwards, Michael 'Chad' Gilliland and Howard Granberry have approx 20 LLC's and DBA's, most having Waterstone" in their titles
*
.
WATERSTONE RESORT REALTY, L.L.C.
has now changed its name to:
NCPCB INVESTMENTS, L.L.C.
Ben Edwards and Chad Gilliland had their names removed from this sinking ship, leaving only Alan O'Neal as manager of the LLC. Their 4 condos at Nautilus Cove in PCB are now foreclosed and sold. The last condo going on the 'Courthouse steps' on 9/28/09. They leave Nautilus Cove Condominium, 13700 Panama City Beach Pky, PCB, owing approx $8,000 in unpaid Assn. dues and 4 unpaid liens to the association. Compass Bank got stuck for approx. $660,000 in dud mortgages. Waterstone was a bad neighbor and by any name will not be missed.
WATERSTONE RESORTS, L.L.C.
has finally paid off the 4 Warrants/Liens for $116,000 that were filed by the State of Florida for Waterstone's unpaid Sales and Use taxes which were not turned over to the State.
Waterstone spends a lot of time in the Bay County Courts, a few suits for debts were settled, 3 other civil cases continue,
08-5450CA
is alleging Fraud and Breach of Contract with a local firm;
08-CA-2529
is going on 16 months now for improper rental of their now foreclosed N.C.C. condos, renting them for use by a labor contractor who used them as dorms to house foreign workers employeed at the local Marriott Resort;
09-123CA
where they sue a blogger for posting online about how bad they are;
5:09-cv-00277-RS-MD
in Federal Court they have a Discrimination & Retaliation case courtesy of a former Senior Maintenance worker Mark Ballard, who they fired after 2 injuries at work resulted in Workman's Compensation Claims.
*
the same people involved in the various "Waterstone" companies with various combinations of names.
-------------------------------------------------------
1) WATERSTONE REAL ESTATE, L.L.C.
DBA: Waterstone Real Estate
2) WATERSTONE REAL ESTATE OF NWFL, L.L.C.
DBA: Waterstone Real Estate
3) WATERSTONE RESIDENTIAL LEASING, L.L.C.
4) WATERSTONE RESORT GROUP, L.L.C.
5) WATERSTONE RESORT REALTY, L.L.C.
(Name changed to NCPCB INVESTMENTS, LLC)
6) WATERSTONE RESORTS, L.L.C.
DBA: Waterstone Resort, LLC
7) WATERSTONE ASSOCIATION MANAGEMENT, LLC
8) OLD GROVE HOLDINGS, L.L.C.
9) CMAFT, LLC
10) SWF Mgmt, LLC
11) Waterstone Resorts and Vacation Homes
12) Waterstone Realty, LLC
DBA: Waterstone Realty
Posted by

Concerned
at 12:42 AM